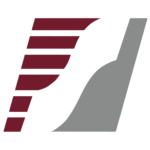 Socor Construction Corporation
38 Years of Horizontal Construction Excellence
Socor is a Category "AAA" construction company that specializes in horizontal civil works. It has branches in Luzon, Visayas and Mindanao. Socor has been given an ISO : 9001 Certification for Construction Engineering Services and Batching Plant Operations since 2008.
Horizontal Construction & Other Development
Site Development & Eartworks
Socor is an organization committed to consistently providing products & services that satisfy the applicable requirements of our interested parties. We are committed to implementing a quality management systems & continuous improvement in the organization as part of our efforts to achieve customer satisfaction.
"To Be Among The Leading Horizontal Construction Companies In The Philippines"​
Vision
Satisfaction of customer requirements or specifications
Optimal utilization of equipment and manpower
On-time delivery of services
Responsive management and personnel
Asphalt ideal for large horizontal works, such as roads and highways, due its flexible application, durability, reparability, and cost-effectiveness.
Concrete ideal for horizontal works that prefer minimal maintenance & require greater resistance from environmental conditions and urban heat islands.
Broad range of granular material ideal for use in construction, such as washed sand, 3/4 gravel, 3/8 gravel, G1 and Boulders.
Heavy equipment rentals required for industrial, transport, hauling and earth moving projects.
On-time transportation of rentals, goods, etc.
Socor works alongside major national organizations to provide quality results
Socor works alongside its international clients that meet rigorous developmental standards